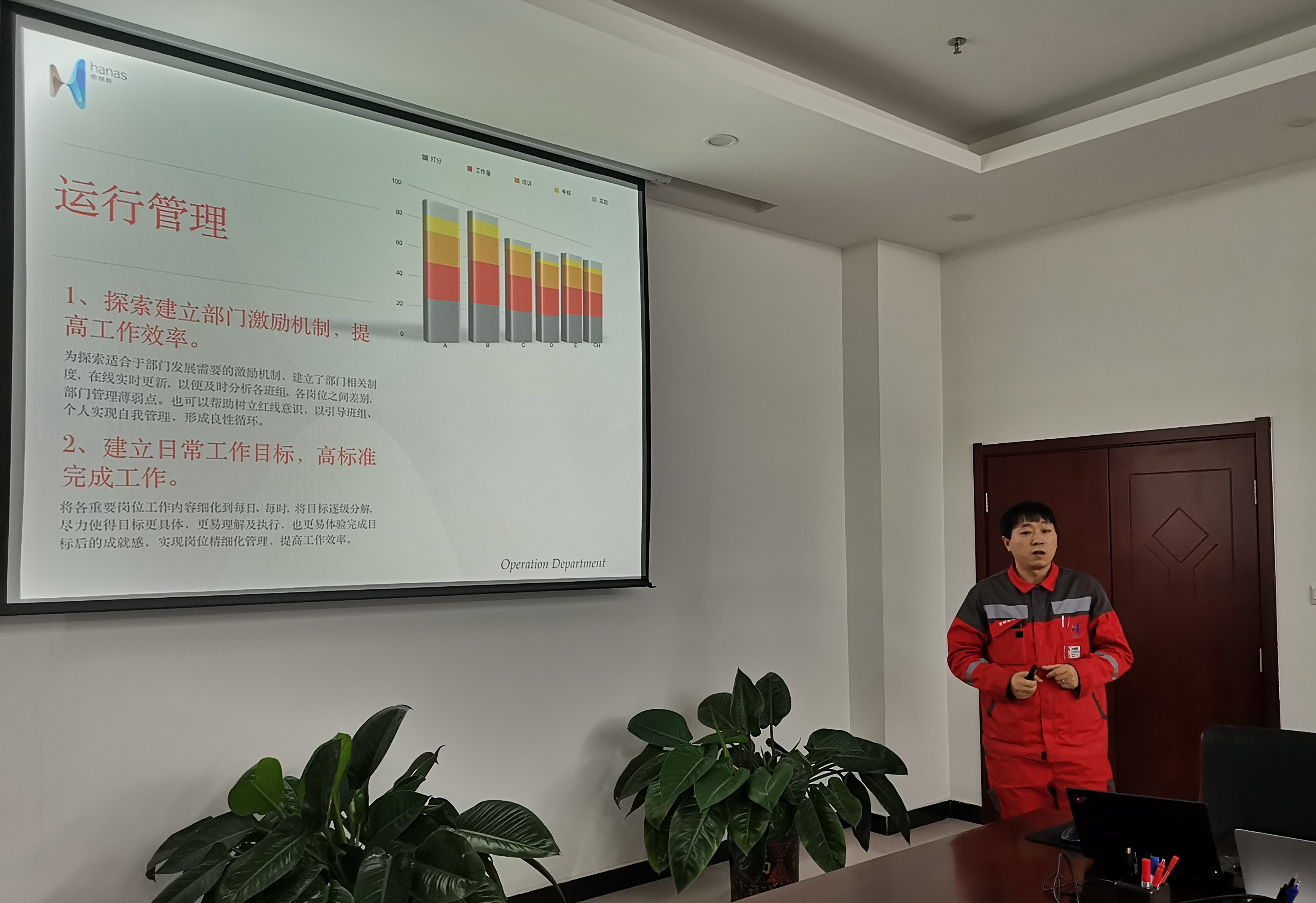 Annual Performance Report in 2018
On January 18, Annual Performance Report of managers was held in the East Power Plant Conference Room. General Manager Liang Wei, Deputy General Manager Ding Chang'an, Production Plant Director Stephan Hamann, heads of departments and representatives of employees participated. The meeting was hold by, HR Manager Yang Na.
At the meeting, managers " highlights of their work, elaborate their ideas and position their roles", aiming at summing up the past, sorting out their ideas and planning for the future.
Operation Department fully mobilize the enthusiasm of staff, with the help of "operation strategy" to guide the correct work of staff, prevent defects, improve the ability to judge and deal with unexpected accidents. The Technique department carries out its work on how to stop loss and increase efficiency, and digs deep into the unit's benefit potential; the maintenance department focuses on increasing preventive maintenance, reducing defect frequency, improving maintenance quality and ensuring the status of equipment; the QHSR department seeps quality control into HSE and other work, and strengthens supervision and inspection; the Planning and Business Manager collects and analyses power market delivery. Integration of resources, to maximize the overall efficiency of the group's power generation business; Human Resources manager speaks "selection, use, education, retention" on the elaboration, top-down performance communication mechanism throughout the talent construction work, to achieve win-win situation for employees and companies!
General Manager Liang Wei affirmed the report of managers. At the same time, the managers are required to unify their goals in their work, lead us forward together, take the initiative to coordinate and attack difficulties when confronted with difficulties, and firmly believe that "no matter how difficult the work is, 51% of the work will be completed if we start to do it".
The management team of the power generation group will take this meeting as an opportunity, through scientific communication, learning and discussion, open the artery of collaborative development, carry out thinking collision, make up for work shortcomings, break down ideological barriers, and enhance their comprehensive literacy and leadership. Lead all staff to work hard to build industry brand.