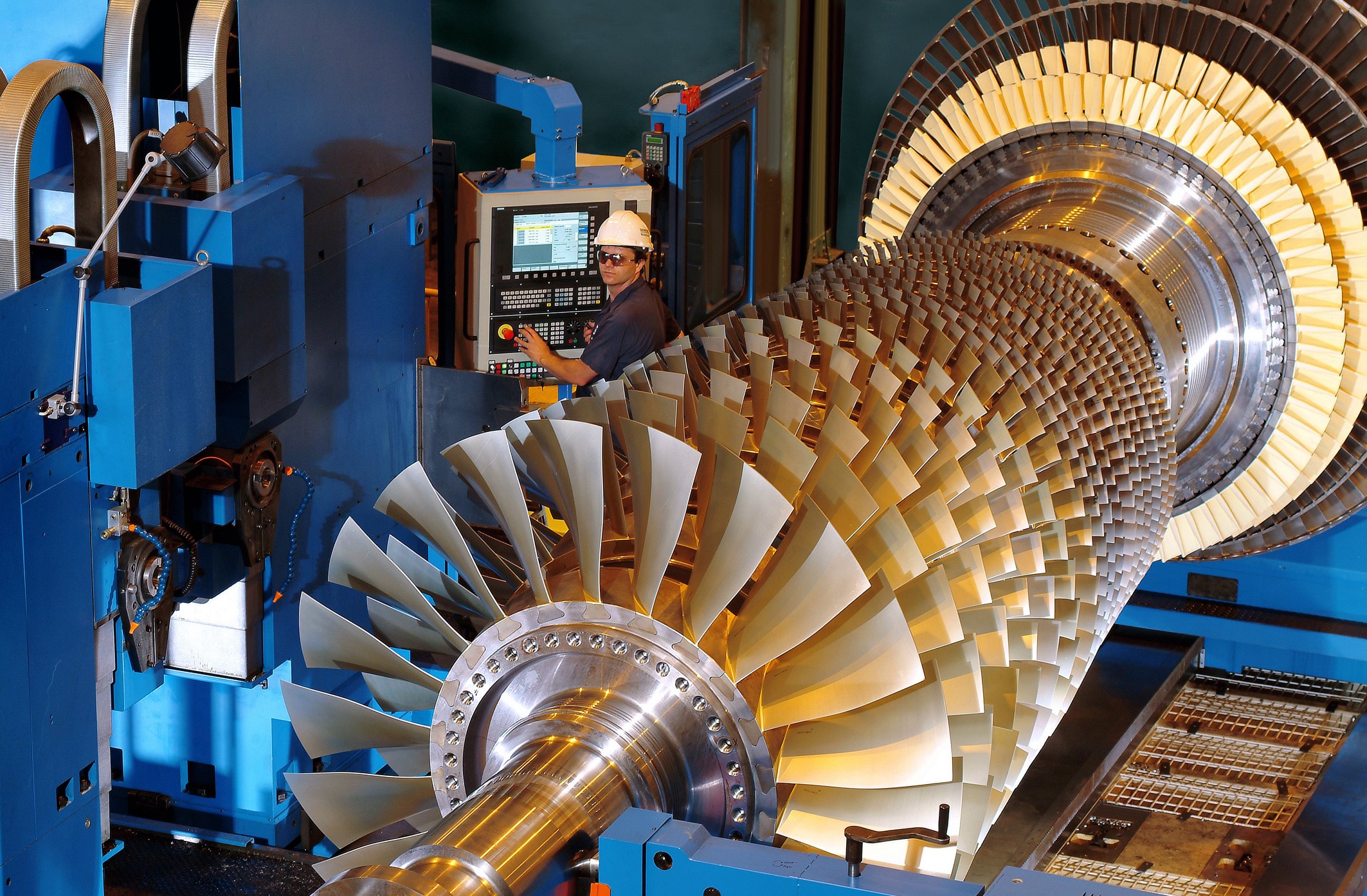 Advanced Equipment
Gas turbine chosen and installed by Hanas at its thermal plants is GT Generator SGT5-2000E provided by Siemens AG which is the most widely applied one of Siemens GT series featuring high flexibility and reliability with long available period, low maintenance cost and convenient operation. Meanwhile, the emission of oxycarbide and oxynitride is confined to the minimum.
The steam turbine generator unit has intermediate pressure, single cylinder, single shaft steam extraction condensing type heat supply steam turbine provided by Shanghai Electric Group Co Ltd. The unit adopts technology of Westinghouse, USA and is suitable for E type gas turbine with good stability and efficiency.
The technologically advanced Siemens T300 DCS control system and gas turbine TCS control system have been installed to work as the thermal power plant's control system. The operator who works on the human-computer interaction system at the operator station can remote-control the starting and stopping the unit operation and solve accidents.
The heat recovery steam generator is made by Hangzhou Boiler Group Co Ltd, the domestically largest HRSG manufacturer. It adopts the technology of Nooter/Eriksen, USA featuring advantages of modular design high efficiency, low energy consumption, high reliability and strong peak load regulation capacity
East Thermal Power Plant makes use of the recycled water treated by Yinchuan No.5 Sewage Treatment Plant Recycled water as production water. And its advanced treatment station uses automatic dosing system of WAM, Italy to further treat the water. Its boiler feedwater system adopts advanced whole membrane technology with equipment provided by Dow Chemical Company and Siemens AG. There is no discharge of acid or alkali waste water in the water treatment process, thus achieving remarkable environmental benefits.
East Thermal Power Plant's Gas Insulated Switchgear (GIS) equipment that connects the power plant and the State Grid was manufactured by Siemens High Voltage Switchgear Co Ltd. It is a totally enclosed system which is not affected by any environmental conditions and its maintenance interval spans more than 20 years.