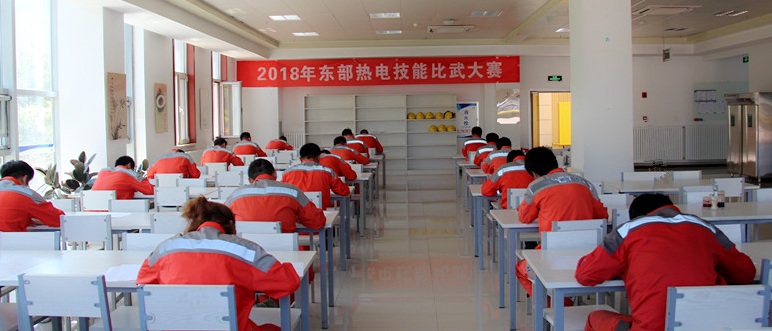 Competition of Proficiency and Technical Exhibition
In order to improve the post skills of the operators, in June 28th, Ningxia East Thermal Power Co.,Ltd. hosted "the 2018 Professional skills contest". This competition mainly deals with the handling of typical electric operation tickets and the drawing of the turbine lubricating oil system, to verify the proficiency of the staff on the operating procedures and system drawings.
This skill contest is a review of the staff's mental outlook and learning attitude as well as an exchange of professional knowledge and professional skills. This opportunity stimulated the enthusiasm of the staff and create a good atmosphere of "learning technology, training skills, being a good master and contributing".
Let us take a solid professional skills to qualify ourselves on post, and constantly transcend ourselves with the spirit of innovation, and promote the team growth with a higher standard.
Next, the simulator training will be carried out in August, in order to improve the analysis ability and practical operation skills of the crew, to improve the prediction ability in abnormal conditions, and protect the safe and stable operation of the power plant.