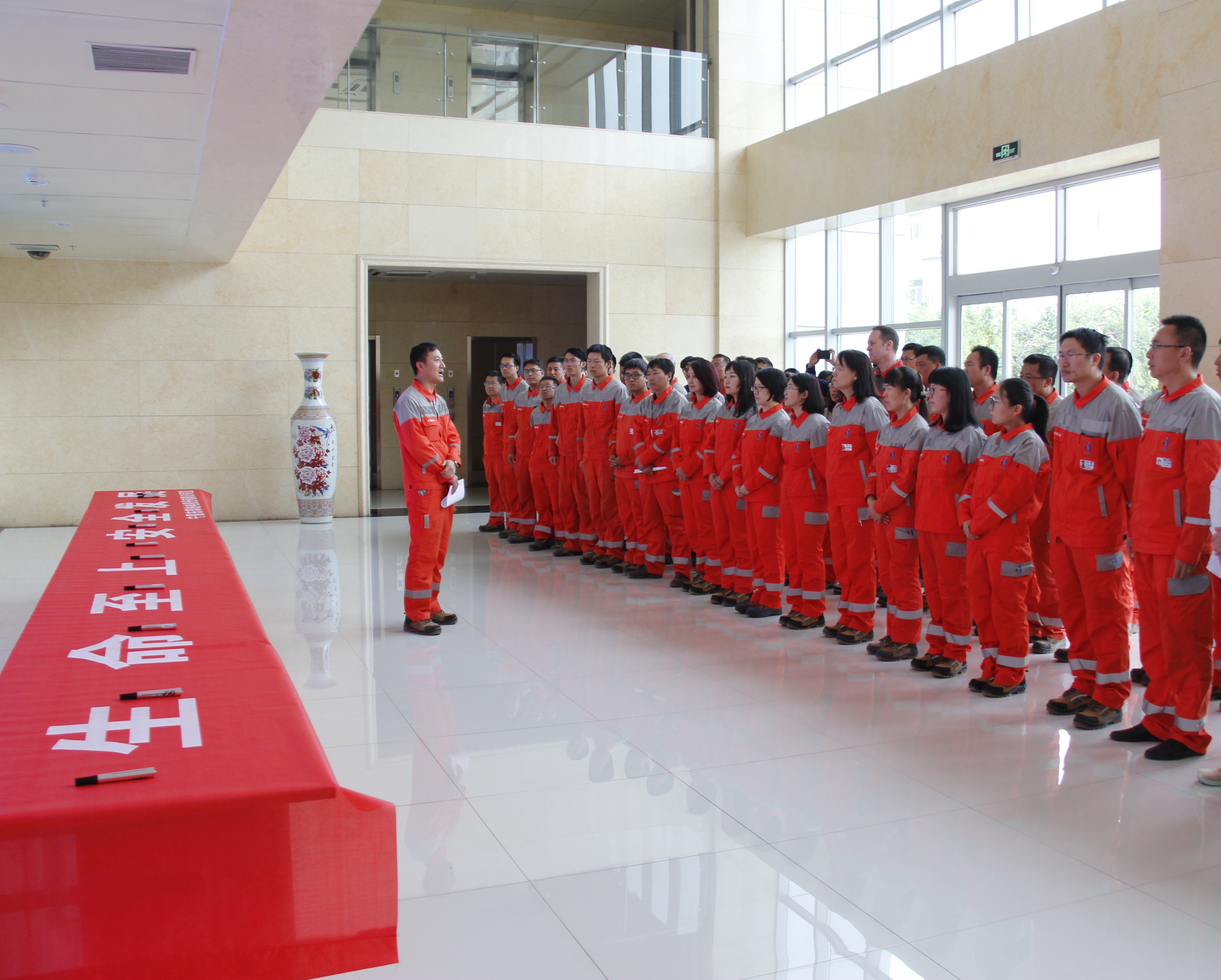 Life first safely develop — 2018 East Thermal Power launched "safety production month".
June 1st 2018, The Ningxia East Thermal Power Co., Ltd. launched kick off ceremony of the "safety production month" 2018. The theme of this activity is "life first, safely develop". Jiang Xinan, manager of HSE, presided over all staff and subcontractors.
Madam Liang Wei, the general manager of the East Thermal, made an important mobilization speech, explaining the safety concept of "life first", she encouraged all staff to actively improve safety quality, constantly ramming the foundation of safety production, and providing a powerful guarantee for the realization of safety production throughout the year.
Mr. Stephan Hamann, the superintendent of East Thermal required all parties participate in the summer outage to work together to ensure the safe and smooth completion of the maintenance tasks.
The staff sign on the band of "life first, safely develop", solemnly promise "abide by the rules and discipline, share responsibility and ensure safety".
The responsibility of safety is heavy than Mount Tai. The East Thermal will continue to innovate the form of safety activities, continue to carry out all kinds of safety propaganda and education activities. Make each employee firmly establish the sense of "safety red line", and finally promote the safety to a new level.